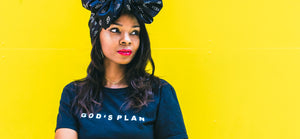 CHRIST OVER CULTURE
A lifestyle brand for millennials who love Jesus Christ. 
Meet Michelle Lenae, Founder & Host
Michelle Lenae is a podcaster, motivational speaker, and author. She started Christ over Culture in 2016 to inspire people to follow Jesus Christ and positively impact today's culture. Since 2016, the podcast has reached thousands of listeners worldwide.
Michelle has spoken at women's conferences, brunches, and events nationwide. To work with Michelle contact her below.
Testimonials
This podcast is an amazing resource for millennials seeking ways to grow in their relationship with Christ. It's refreshing to hear Michelle and her guests discuss many of the battles we face in a relevant/entertaining way!

Remington W.
I just started listening and I must say your podcast is amazing!! It's so interesting and honest. I feel like I could have a convo with you without feeling judged. You give room for your guests to be themselves. Please, continue to make more!

Dammy O.
I love this podcast and all the knowledge that it brings. This is the first podcast I ever subscribed to and still one of my favorites. I love the spiritual knowledge being dropped to us young millennials and it gives me hope to know that I'm not on this spiritual journey alone…

A. Cole
Join the winner's Circle
Exclusive podcasts, promotions, and products. Directly to your inbox.